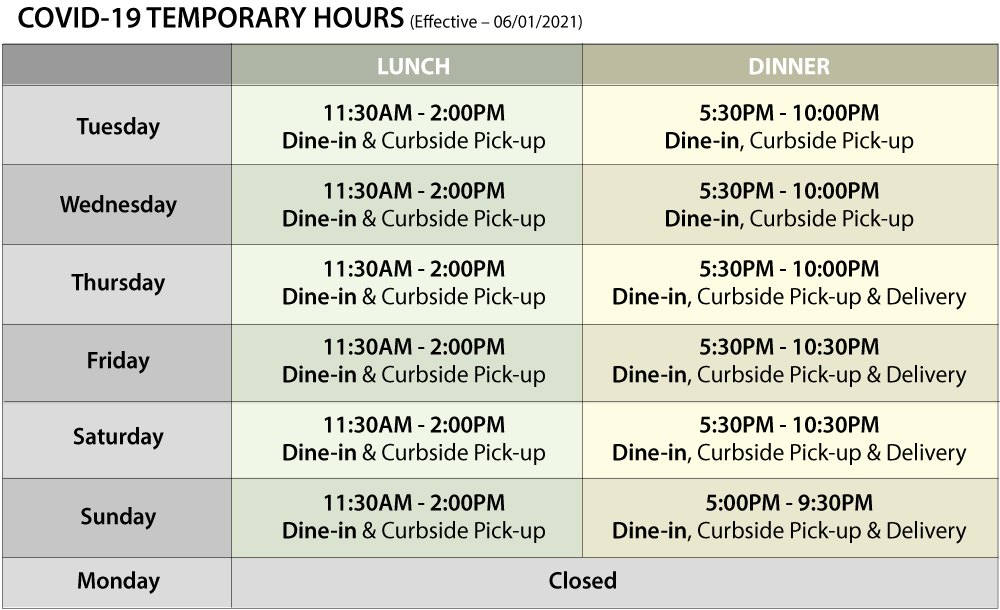 Delivery available for Dinner Thursday–Sunday.
Call 770-734-0398 or 770-209-9663 for reservations and to-go /delivery orders. 
Recommended a reservation by phone. (Currently n

o online reservation accepted temporarily.) 

Party size will be up to 6 guests.

Please stay home if you have a COVID-19 symptoms or fever more than 100.4°F.  

We will try our best to make your dine pleasant as well as protect your health.

If you would like to order items from Dinner/Lunch menu pages, please ask us availability. 

Also ask us about our Sake To-Go.

Please honor our front-line essential service men and women who are working during this unwanted crisis. Tips would be very much appreciated.

Thank you very much for your support of our business!